Happy Holidays to you, yours, and the most important member of the family—you know, the one with four legs and a tail! With the holidays now officially here, we've arrived at the much-anticipated—or perhaps, depending on your point of view, much-dreaded—shopping season. Once you're done fretting over what to get your spouse, significant other, father, mother, brother, and sister, all attention must turn to your beloved canine companions. If you haven't checked in with them yet to see what they might be wanting, or if you are otherwise stumped, don't fear: Love, Dog is here to help.
1. 12 Mini Merrymakers Assortment Dog Treat Gift Box . . . $20
While you're snacking on cookies, fruitcake, and pound cake, this seasonal dog treat gift box is a great dessert assortment. All treats are handcrafted in natural human-grade peanut butter. The candies come in a variety of sizes, so you aren't spoiling the pup too much all at once.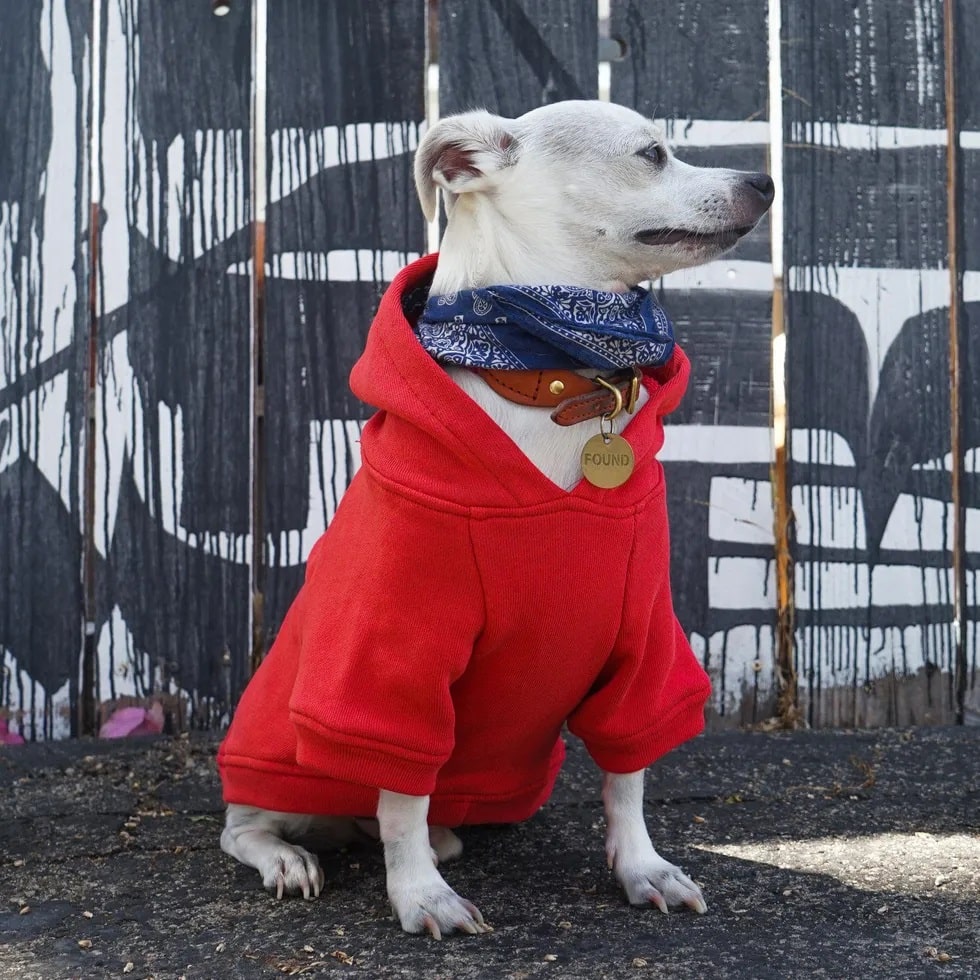 2. Ruby Rufus Bodhi Hoodie . . . $55
Red is one of the holiday's most iconic colors, so help your pooch get in on Santa-inspired action. This lightweight hoodie is made from cotton terry in an oversized boyfriend shape. It has that soft vintage feel that's due to the fact that it's hand-dyed in the great state of California.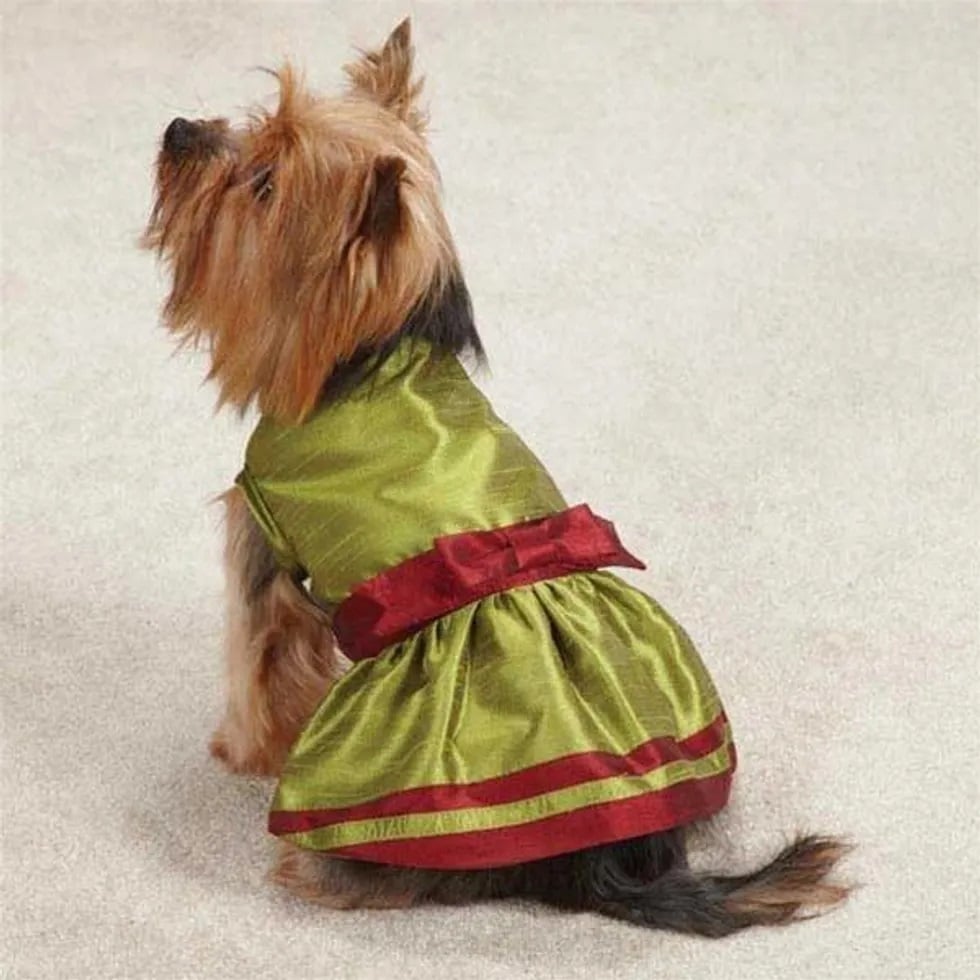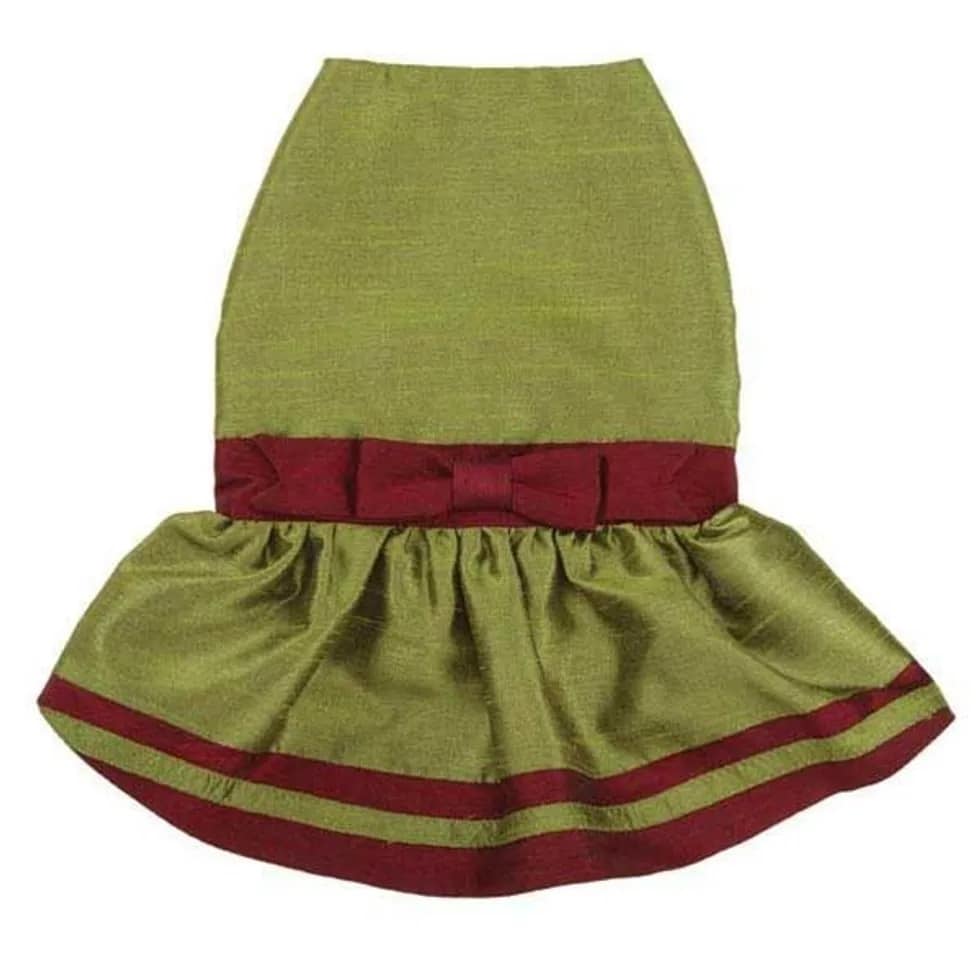 3. Holiday Shimmer Dog Dress . . . $24
For those into dressing up their dogs for the holiday season, this shimmer dog dress will fit for all holiday festivities through New Year's. The satin bow is an elevated touch. You shouldn't be the only one decked out while decking the halls these holidays.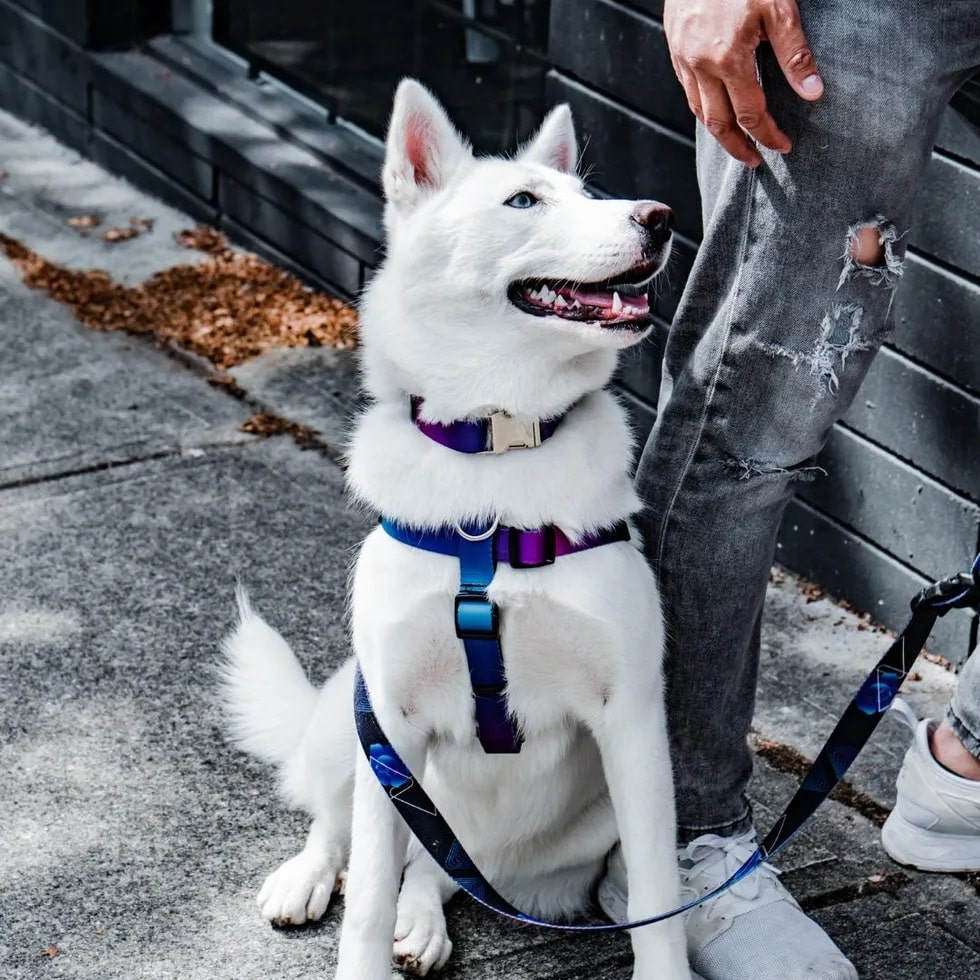 4. Woof Concept Mystic Leash . . . $36.99
This mystic leash is a fashionable statement for dogs who love a good nighttime walk—or holiday party. The leash is reminiscent of strobing neon lights or an 80s synthesizer. This isn't your old-school dog leash.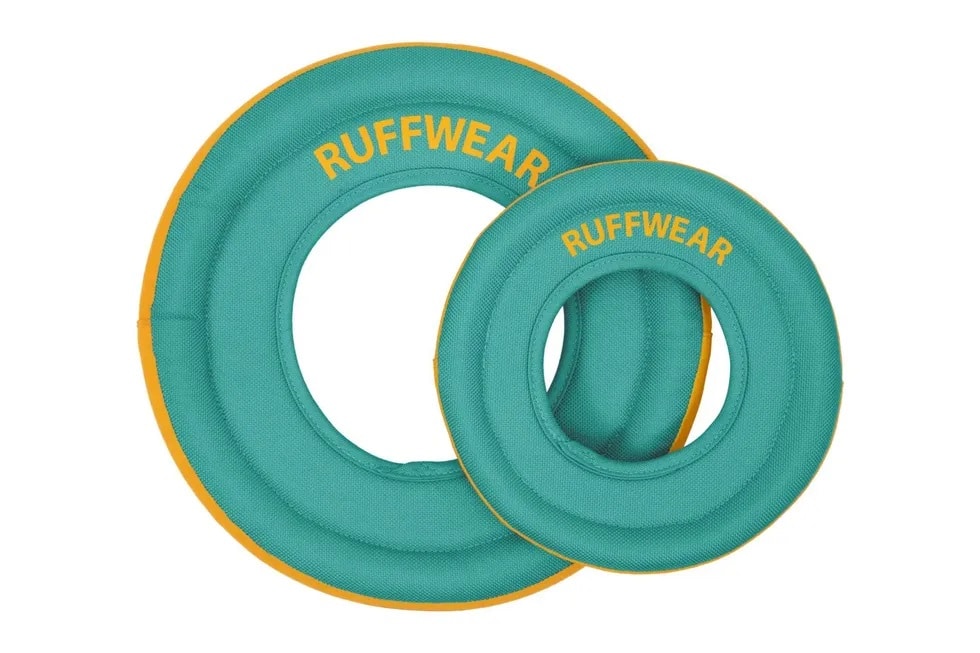 5. Ruffwear Hydro Plane Floating Throw Toy . . . $24.95
If your dog loves a game of fetch to the point where even the end of the world couldn't stop them from a game of fetch, this is the toy for them. The Hydro Plane float toy can rest on snow and water, bracing it for all elements, so you won't worry about losing this fetch toy no matter where it ends up.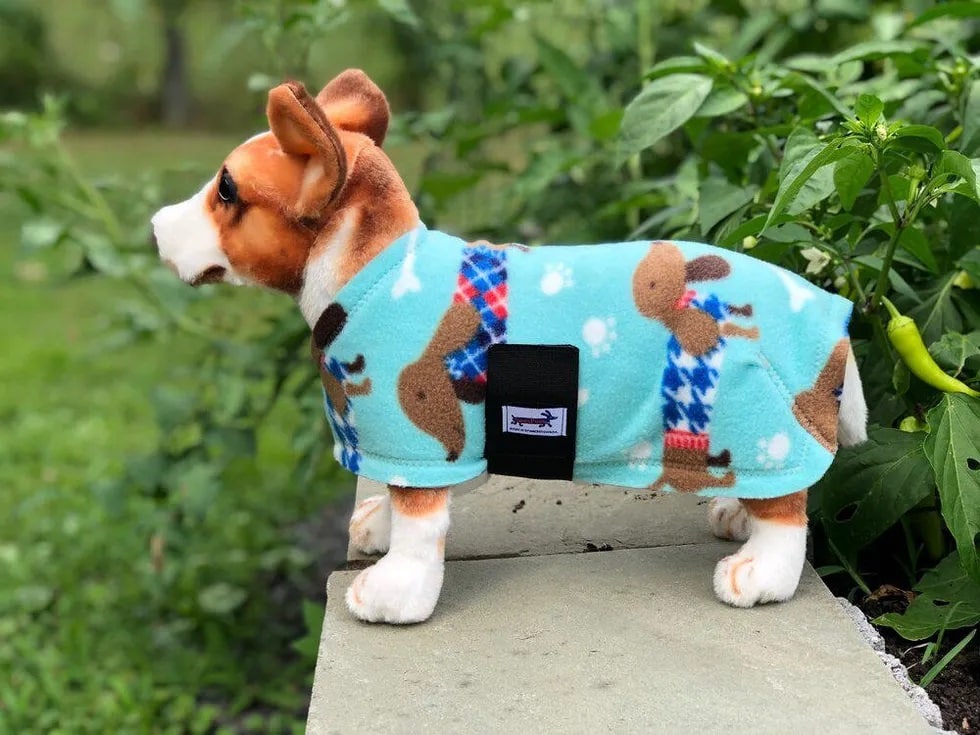 6. Snugpups Doxies Fleece CoatSnugpups Doxies Fleece Coat . . . $19.99
Here is a Snugpups fleece coat for you in a bright blue with paw print and bone accent patterns in winter white. The double-lined polyester fleece will keep your dog warm while they enjoy their snow days. The Velcro strip will also make sure this coat stays on no matter how many acrobatic tricks they perform.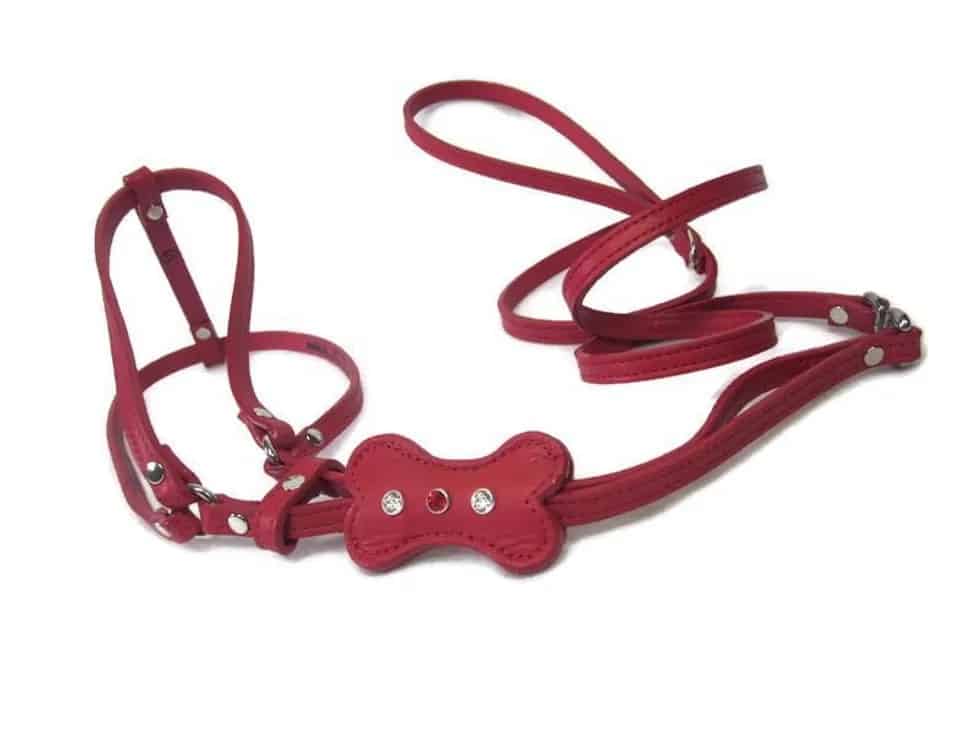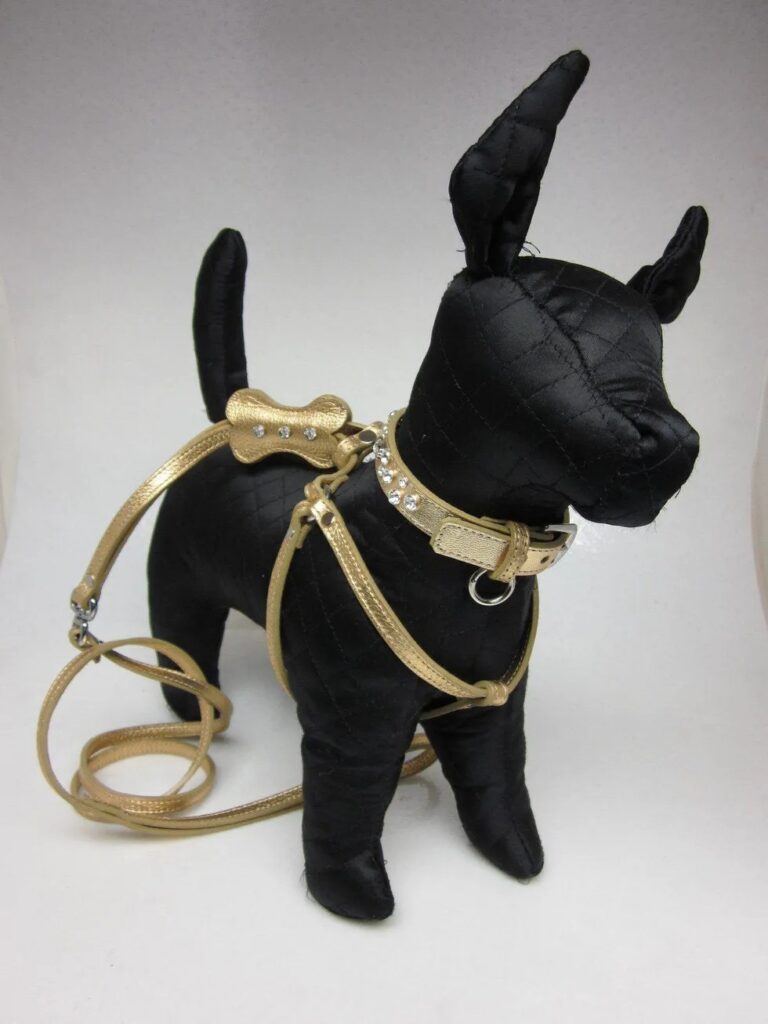 7. Around the Collar Bone All-in-One Leather Dog Harness with 3 Swarovski Crystals . . . $110
A kiss on the hand might be quite continental, but Swarovski Crystals are a dog's second-best friend (after you, of course.) This fashionable dog collar is custom and allows you to walk your dog with ease. You can also add one of Around the Collar's matching poop ring holders via the nickel D-ring.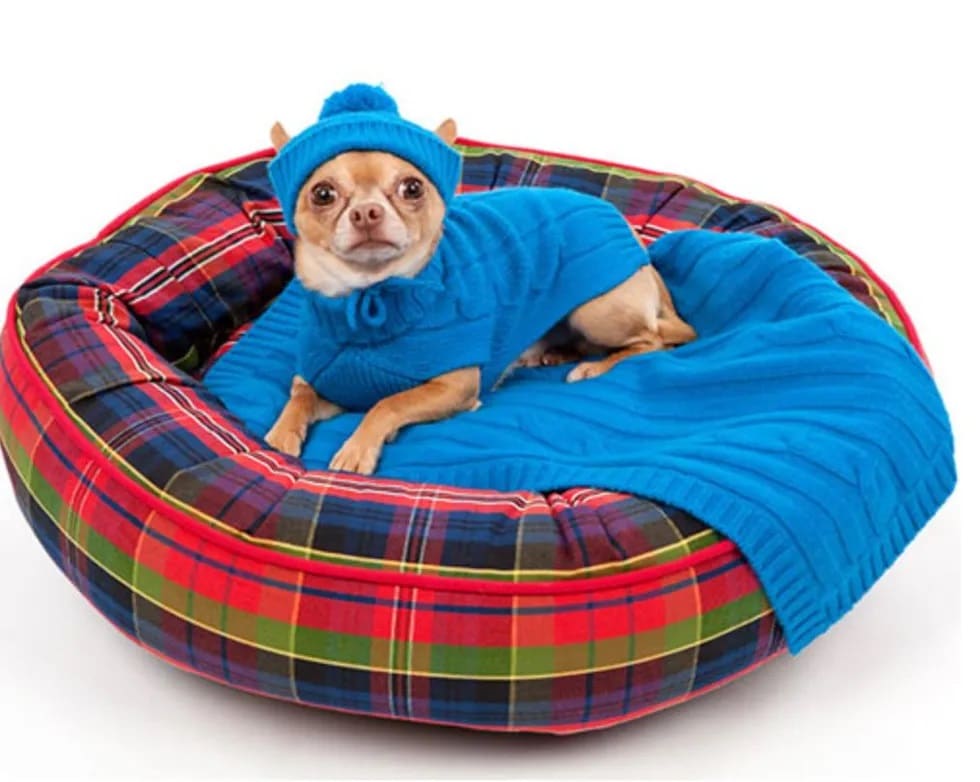 8. Glamour Mutt Cashmere Dog Blankets . . . $224.99
Keep your canine companion warm this holiday season in one of the most luxurious ways possible. These cashmere dog blankets come in a variety of colors including purple, orange, and pink. Perhaps you can even coordinate in your matching cashmere cable knit.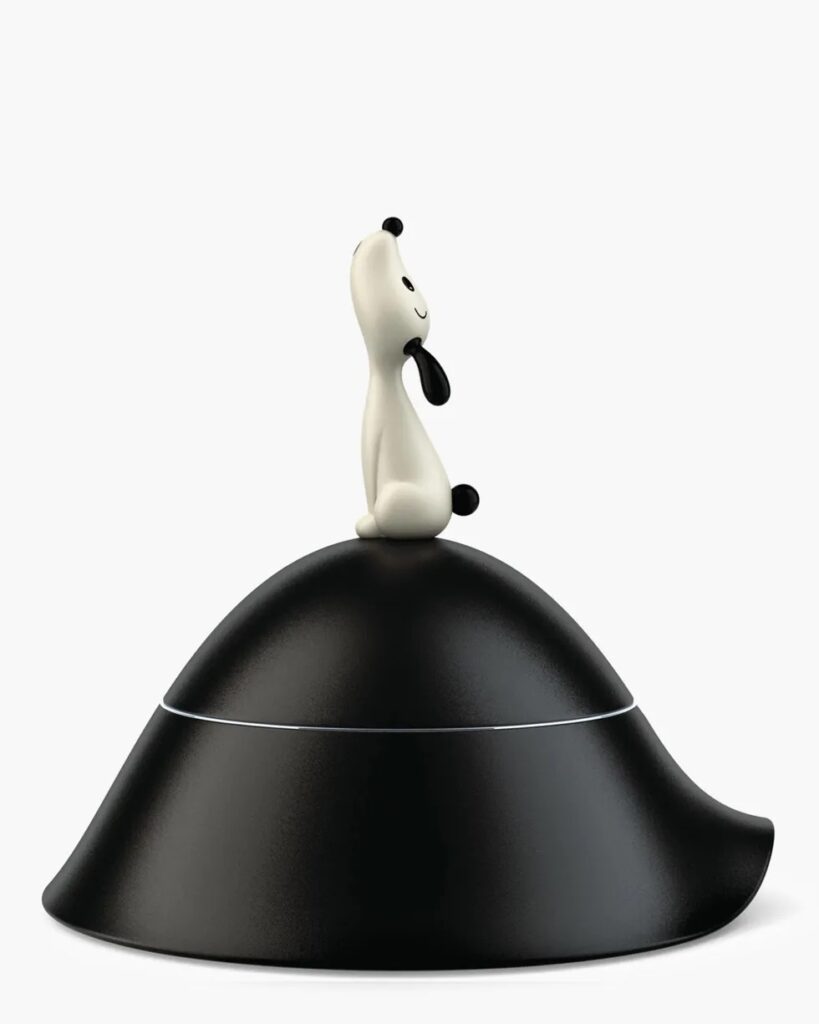 9. Alessi Lulà Dog Bowl . . . $79
This dog bowl is arguably modern art. The bowl is crafted from durable thermoplastic resin and its interior is dog-safe stainless steel. Alessi is a brand best known for tea kettles and designer coffee pots, and now they've brought artsy dog bowls into their product mix.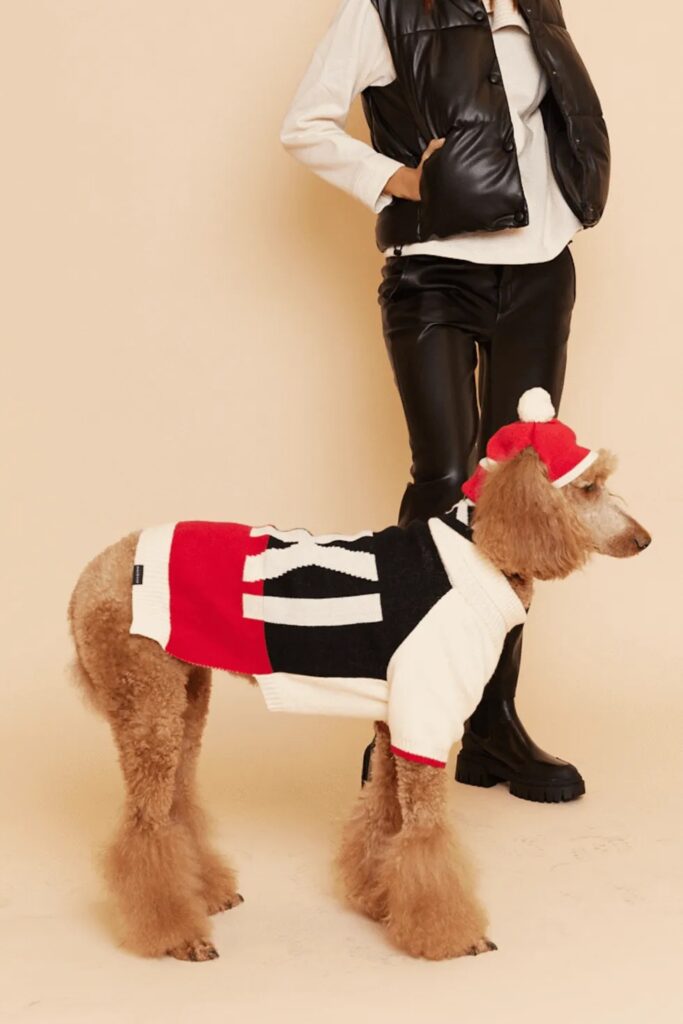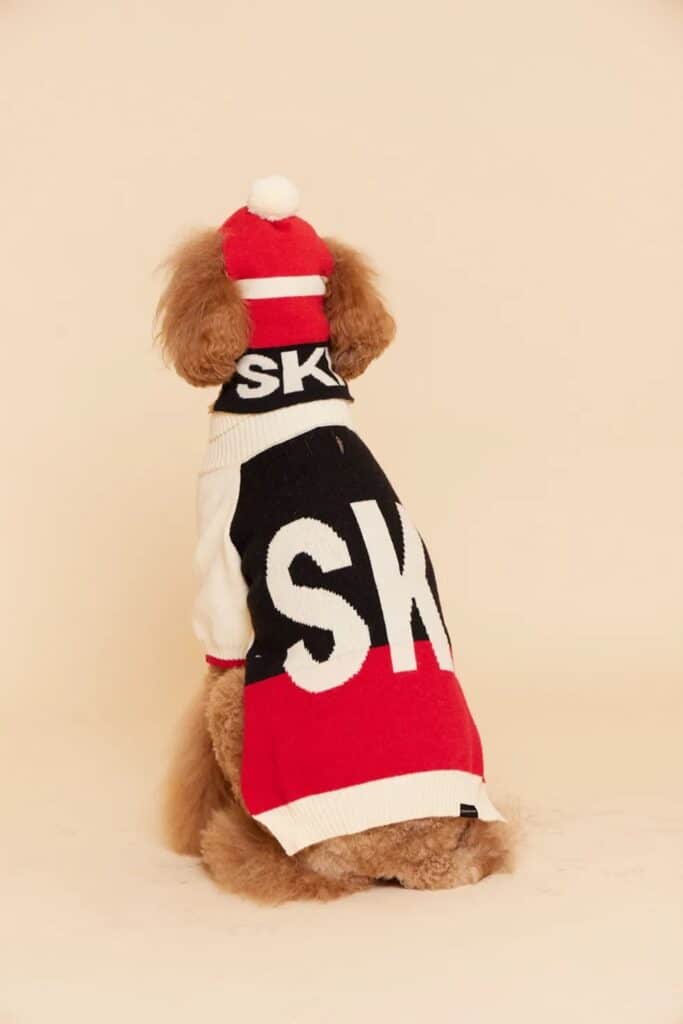 10. Maxbone Skin Raglan Sleeve Jumper . . . $55
This ski jumper is both warm and vegan-friendly. The super stretch yarn makes it a comfortable fit for all dogs and helps them get in on ski-season style, too. There is also a hole in the back of the sweater convenient for a leash.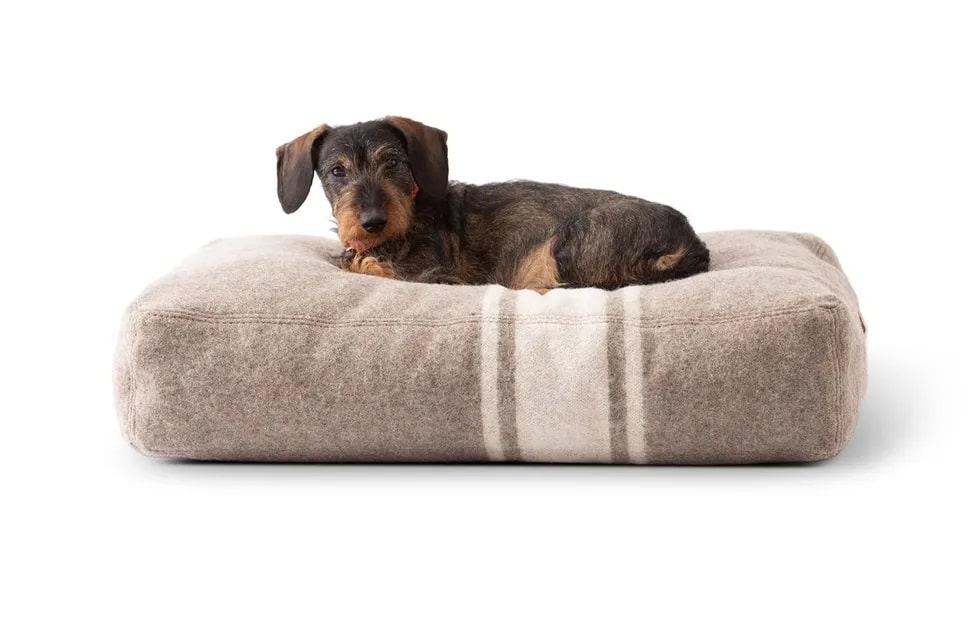 11. Duepuntootto Recycled Wool Cushion . . . $286
Here's a gift that's both sustainable and comfortable for your dog. The cushion is also entirely removable for cleaning maintenance, so this can be a product you keep for your dog for years to come. Why not let your dog lounge in luxury?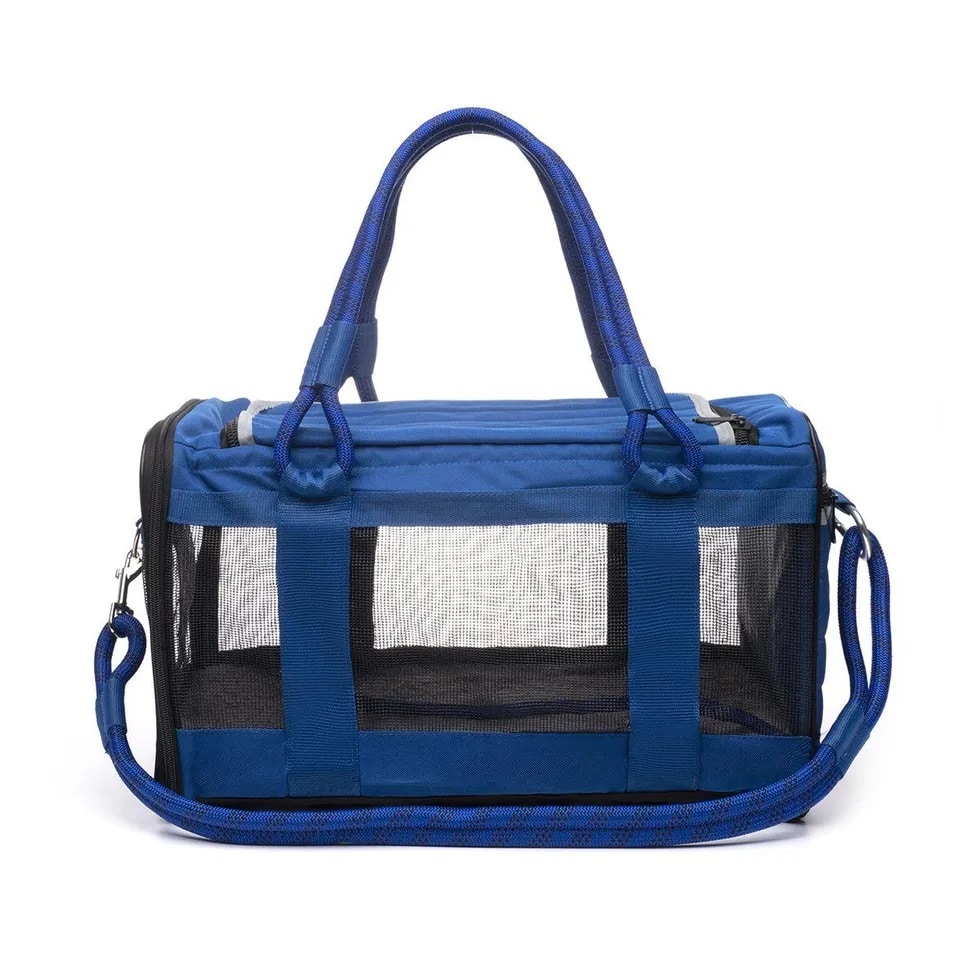 12. Out-of-Office Pet Carrier . . . $149
When you're out of the office and on the road this holiday season, this pet carrier has you covered, as it's both airline-compliant and car-seat friendly. It even comes with a mobile pet bed. The durable materials make it suitable for travel via land, air, or sea.
SUBSCRIBE TO
LOVE, DOG
Become an annual or monthly subscriber or give a gift subscription. You'll have full access to all of our original content and best of all, your dog will love you even more!
Subscribe Today