Adopt Pom Johnson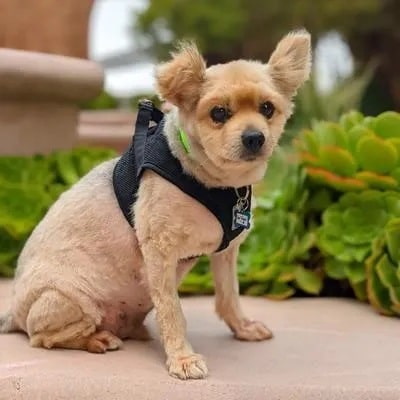 Pomeranian/Mix
12 Yrs Old
21 Lbs
Yes
Prefers People
Good with older kids
Pom Johnson is a sweet senior who is destined for greatness. He is a very happy guy who loves people and all the attention he can get from them. If you don't catch him smile, you will catch the wagging tail from miles away. He might need a slow introduction to new dogs because he tends to have an "I'm a grumpy old man don't bother me" bark. Pom Johnson is great in the car and well behaved outdoors. His biggest passion in life is his dinner. This little man loves to eat! The shelter believes he was overfed in his previous life. He's currently on a diet that he isn't too thrilled about. When he's not working on that pre-Fall body, he loves to play with his squeaky toys. If you are looking for a cuddly little bug who may occasionally grace you with his famous snorts and snores, search no further. Please apply to adopt Pom and enjoy his mellow vibes. We want his senior years to be as golden as possible!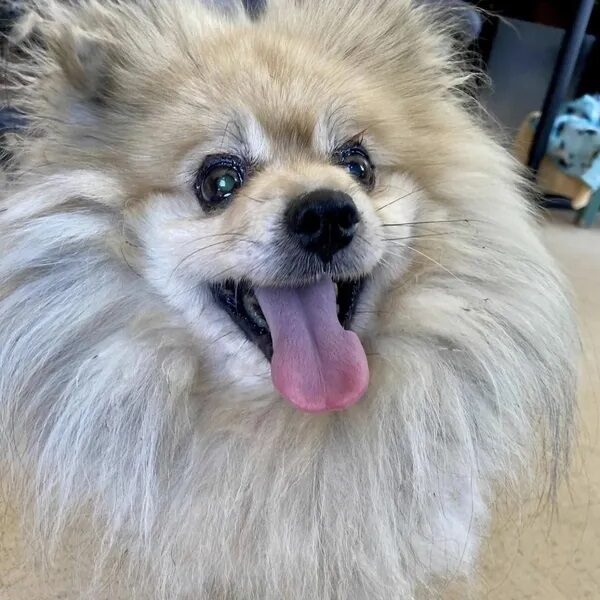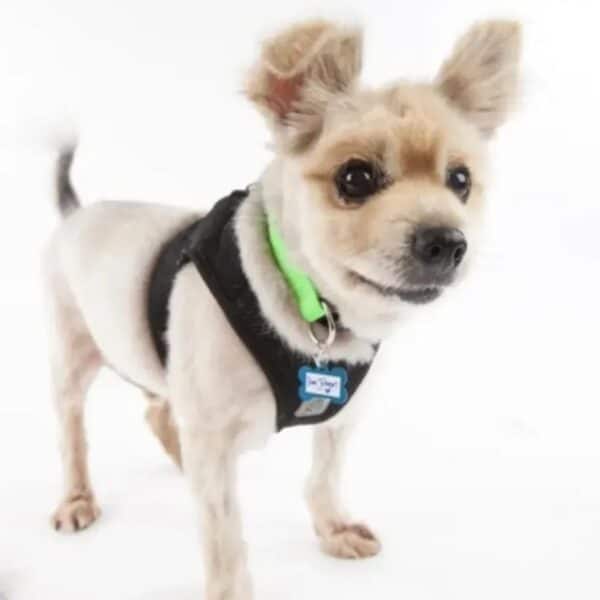 Adopt Pom Johnson
SUBSCRIBE TO
LOVE, DOG
Become an annual or monthly subscriber or give a gift subscription. You'll have full access to all of our original content and best of all, your dog will love you even more!
Subscribe Today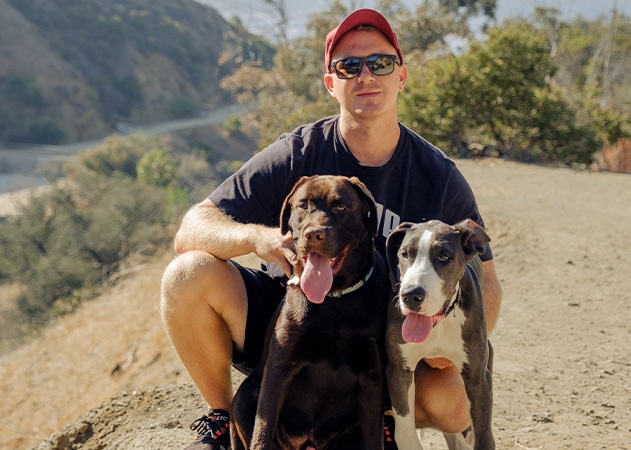 Internationally renowned fashion designer John Bartlett shares dog stories and talks dog beds.