Adopt Maddie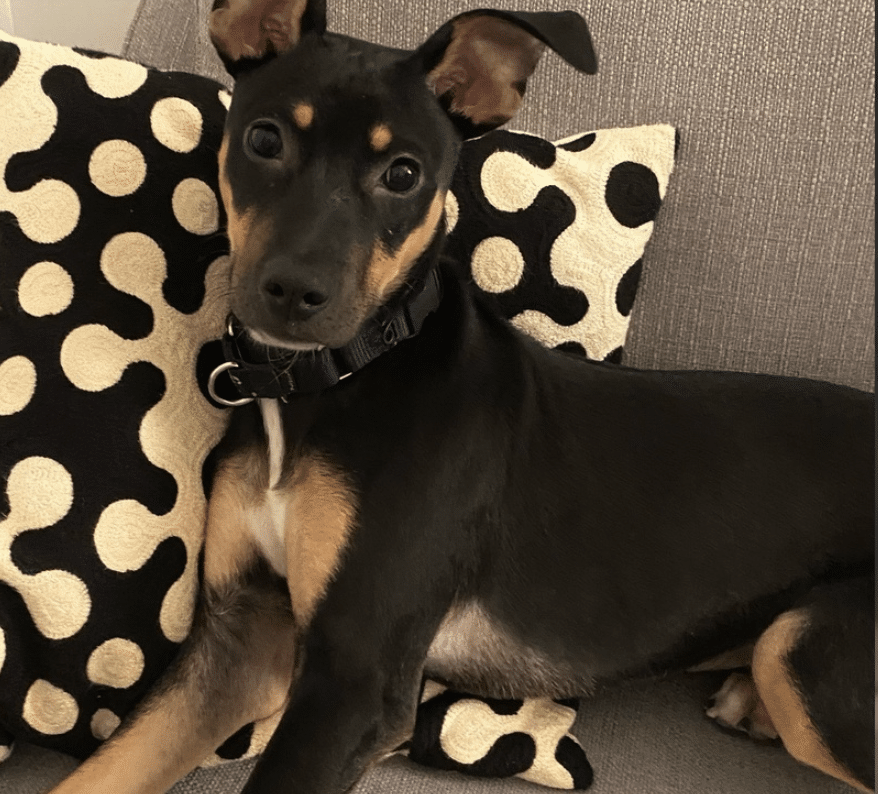 Boxer and Lab Mix
5.5 6 months
28 lbs
Yes
Yes
Yes
This is Maddie, a 5.5-month old Boxer/Lab mix. Maddie's journey to Social Tees began when she was left at a high-volume shelter in TN. Fortunately, our rescue partner pulled her and ensured she received proper veterinary care before transporting her to NYC. Rescued along with her mom, Maddie is currently in foster care in NYC, and she's doing exceptionally well. While Social Tees can't guarantee her precise breed mix or how large she'll grow, based on her mom's size, their best estimate is that she'll weigh-in at around 45 lbs. when she's fully grown.
Maddie has a lot of energy. She thrives on physical activity and mental stimulation. She requires a minimum of a 90-minute walk daily, in addition to regular potty breaks. She is incredibly friendly, both with humans and other dogs . . . she tends to be the life of the party! Cuddle time is her favorite. She LOVES affection!
Maddie is learning the ropes of house training and is on par for her age. She's getting the hang of it and can start transitioning to fully going outside for potty breaks instead of using pee pads. As with any pup, it's essential for her adopters to have patience and consistency during the potty training process.
Maddie's social skills are looking excellent! She loves being around kids, but we like to remind adopters that it's crucial to ensure that both the puppy and the children are respectful towards one another. Maddie has also demonstrated that she has the potential to get along with other dogs, but proper socialization and training will be necessary. Puppy socialization classes are highly recommended.
In terms of medical status, Maddie has started her puppy vaccine series and is up to date on vaccines. Her adopters will need to continue with boosters and get her Rabies vaccine at 16 weeks. She has also been spayed, microchipped, and treated with dewormer.
If you're an experienced dog owner with a preference for active breeds and are ready to take on the joys and challenges of raising a puppy, Maddie might be the perfect fit for your family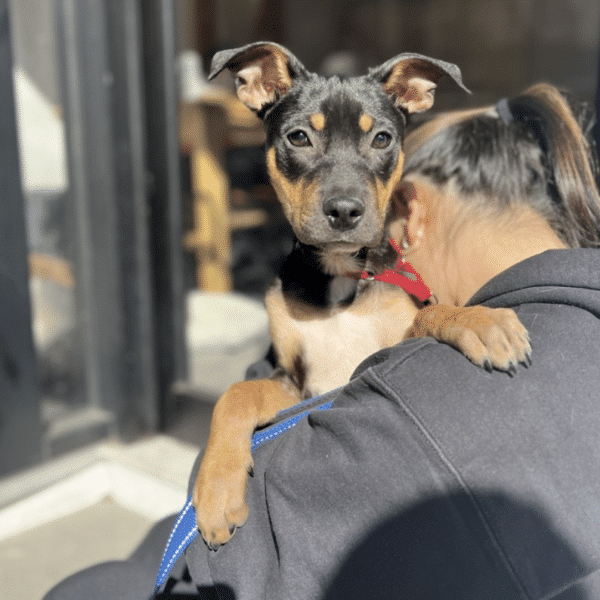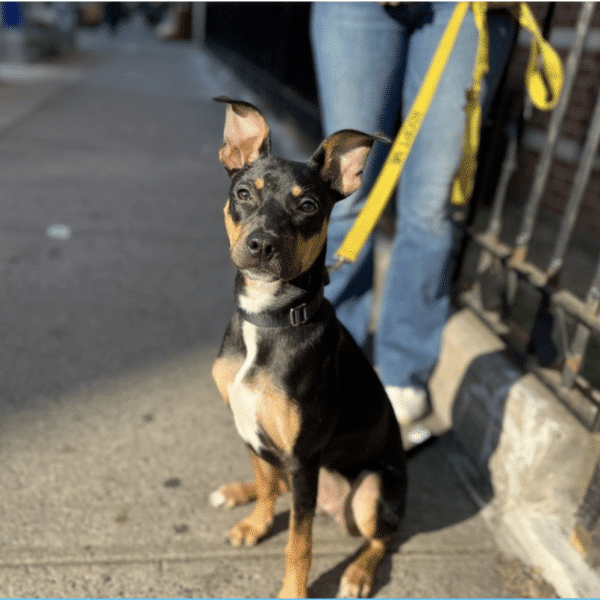 Adopt Maddie
SUBSCRIBE TO
LOVE, DOG
Become an annual or monthly subscriber or give a gift subscription. You'll have full access to all of our original content and best of all, your dog will love you even more!
Subscribe Today