Adopt Coffee Cake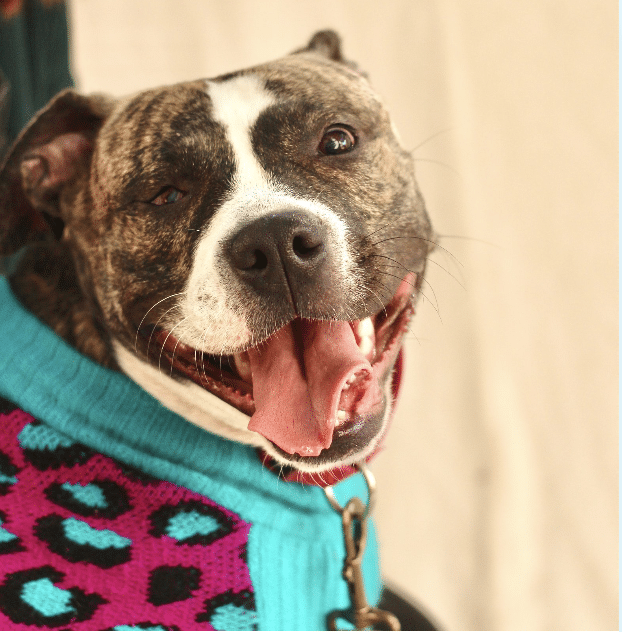 Mixed Breed
2-3 Yrs
60 lbs
Yes
Yes
Yes
Coffee Cake is currently in foster care. She's an adorable, portly, brindle beauty who is going to steal your heart! She loves nothing more than to run around in the yard and play a game of fetch. Her zoomies are a sight to behold, and she'll make you laugh with her silly antics! When winding down, Coffee Cake has the cutest yawn once she gets a bit sleepy and is a huge snuggle bug. Get ready, she's a lapdog too!
More than anything, Coffee Cake loves people! Due to some limitations with her sight, she does best when meeting people slowly. However, it doesn't take her long to end up curled up next to you on the couch.
Coffee Cake can get overwhelmed in a busy neighborhood, so she's looking for a dog experienced adopter who is ready to work on her leash skills or who has a yard. She's very smart and just needs the right person — and treats — to help her learn!
When on a consistent schedule, Coffee Cake is potty trained and is well behaved when left free roaming in the house; She prefers not to be crated when left alone. She would thrive with someone who loves a routine as much as she does!
Check out Coffee Cake on Instagram: @adoptcoffeecake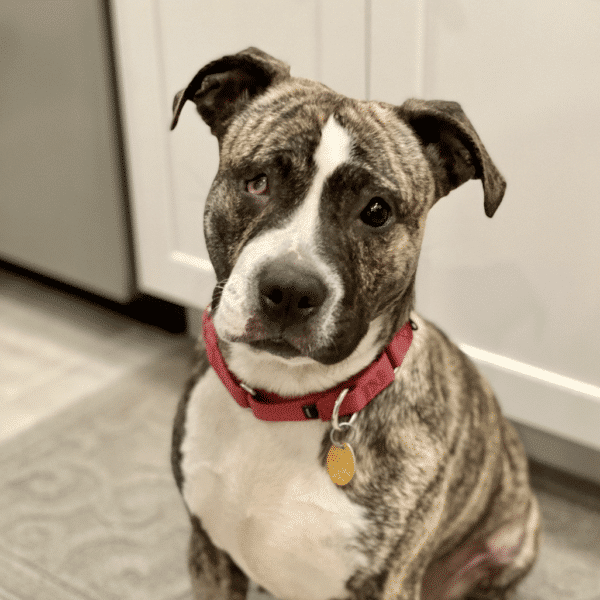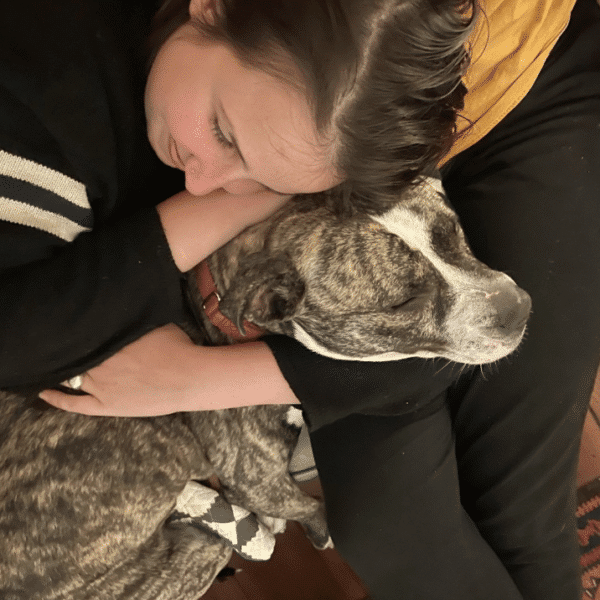 Adopt Coffee Cake
SUBSCRIBE TO
LOVE, DOG
Become an annual or monthly subscriber or give a gift subscription. You'll have full access to all of our original content and best of all, your dog will love you even more!
Subscribe Today