Adopt Kennedy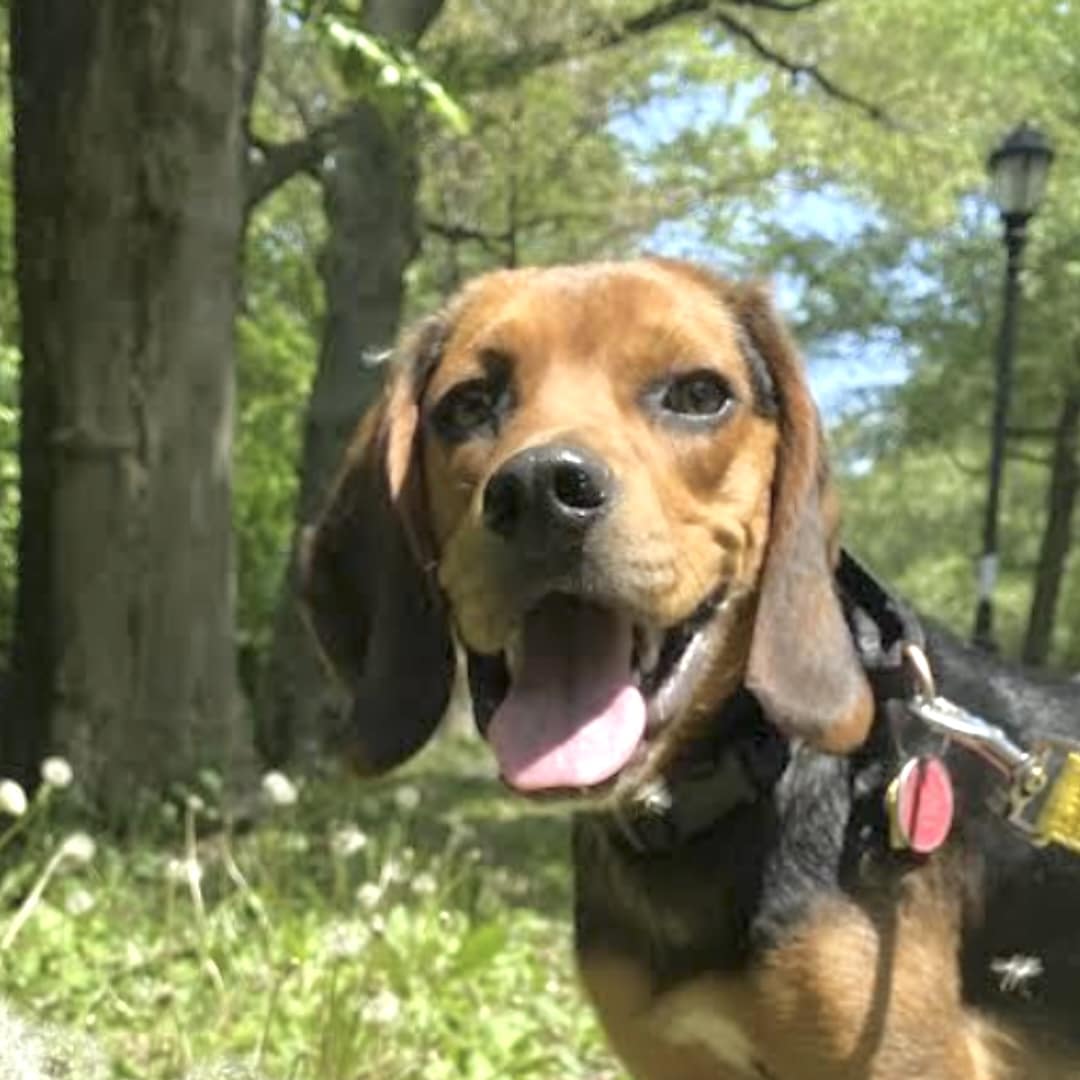 Beagle
2 Yrs
21 Lbs
Yes
Yes
Yes
Kennedy can live in or out of the city. Right now he's doing really well in the city, currently fostered in the Upper West Side. He'd love the burbs! Kennedy is a great dog for a person ready to commit to dog ownership. Social Tees says this breed is probably one of our favorites. They are consistently good candidates for training and fun. They also tend to be snuggle bugs. Kennedy would do best in a home with another dog that he can play with and burn his energy off with.
Level of Dog Ownership Experience Needed: KENNEDY is an intermediate level pup. Kennedy needs an owner who will be dedicated to continuing his training and keeping up with his need for solid exercise and mental stimulation.
His Foster Parents Say: Kennedy is an adorably rambunctious sweetheart. He lives his life as a detective, sniffing every corner of the world and stopping any time he hears a loud noise on the city streets not because he's scared, but to see what's going on and make sure it's okay. Once something has his stamp of approval, he moves on to the next thing. He is the most kind dog I've met, without a bad bone in his body.  His only fears in the world seem to the vacuum cleaner and going into bigger stores! He is still exploring his world and loves chewing at home (sneakers, furniture, books, etc. We're working hard at giving an immediate no and replacing with a toy, and he's getting better at taking the toy and dropping the initial shoe, etc. He absolutely *loves* being outside in the park and is the cutest wiggly, tail wagging boy whenever we're walking through the grass.: Kennedy is an adorably rambunctious sweetheart.
… Energy Level: High: needs to start his day with a 90 minute walk at a minimum. Beagles are tiny hounds after all.
… Personality: Social Butterfly. Wants to be friends with everyone who walks by, super social butterfly.
… Cuddle Factor: High. Loves to snuggle on the couch with his foster parents, always looking for pets
… House Training Skills: He's potty trained. Had a few transitional accidents while getting used to his new home and schedule: but this is common for all dogs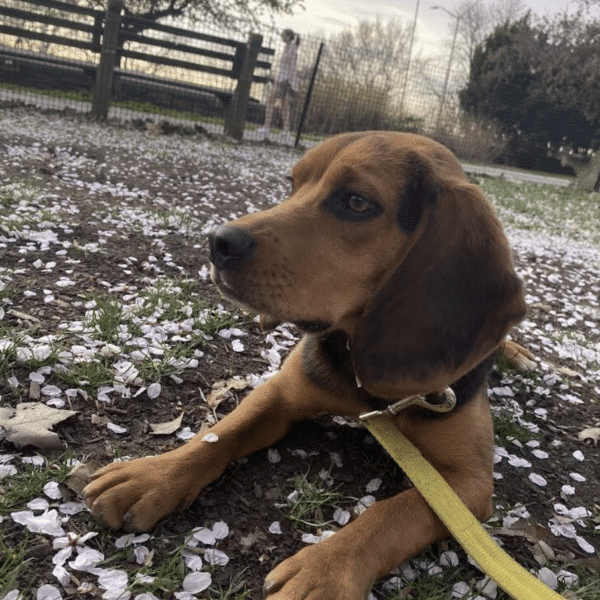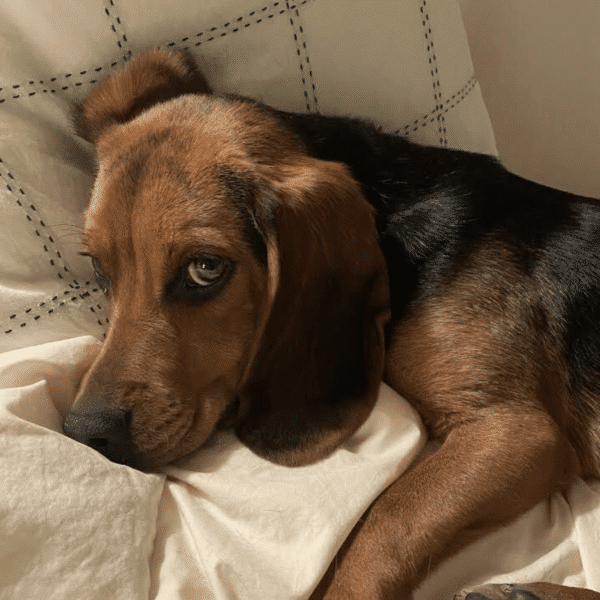 Adopt Kennedy
SUBSCRIBE TO
LOVE, DOG
Become an annual or monthly subscriber or give a gift subscription. You'll have full access to all of our original content and best of all, your dog will love you even more!
Subscribe Today