Adopt Fred & George
Mixed breed
Age: 5 & 10
Check weight with shelter
Yes
Yes
Good with older kids
Fred and George came to MHF from a rescue partner. They were very skinny and appeared underfed. We had a great time feeding them good food and yummy treats!
These two very good dogs are a bonded pair. They're both mixed breed neutered males. Fred is five years old; George is ten years old. They do well with other dogs. They seem to be wary of small children, so the shelter folks suggest kids over fourteen.
Fred and George are gentle and sweet and need a home where they'll be well looked after and can relax.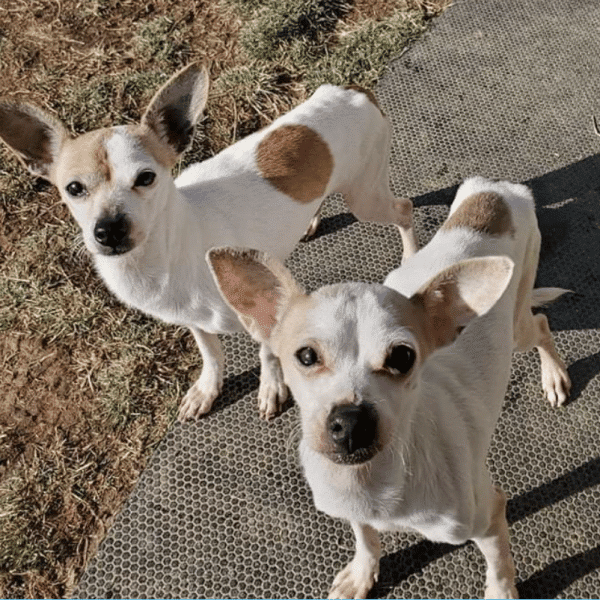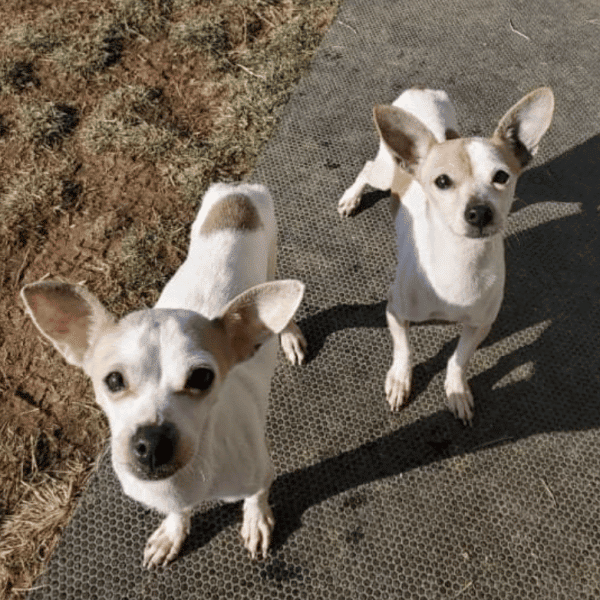 Adopt Fred & George
SUBSCRIBE TO
LOVE, DOG
Become an annual or monthly subscriber or give a gift subscription. You'll have full access to all of our original content and best of all, your dog will love you even more!
Subscribe Today