Adopt Fergal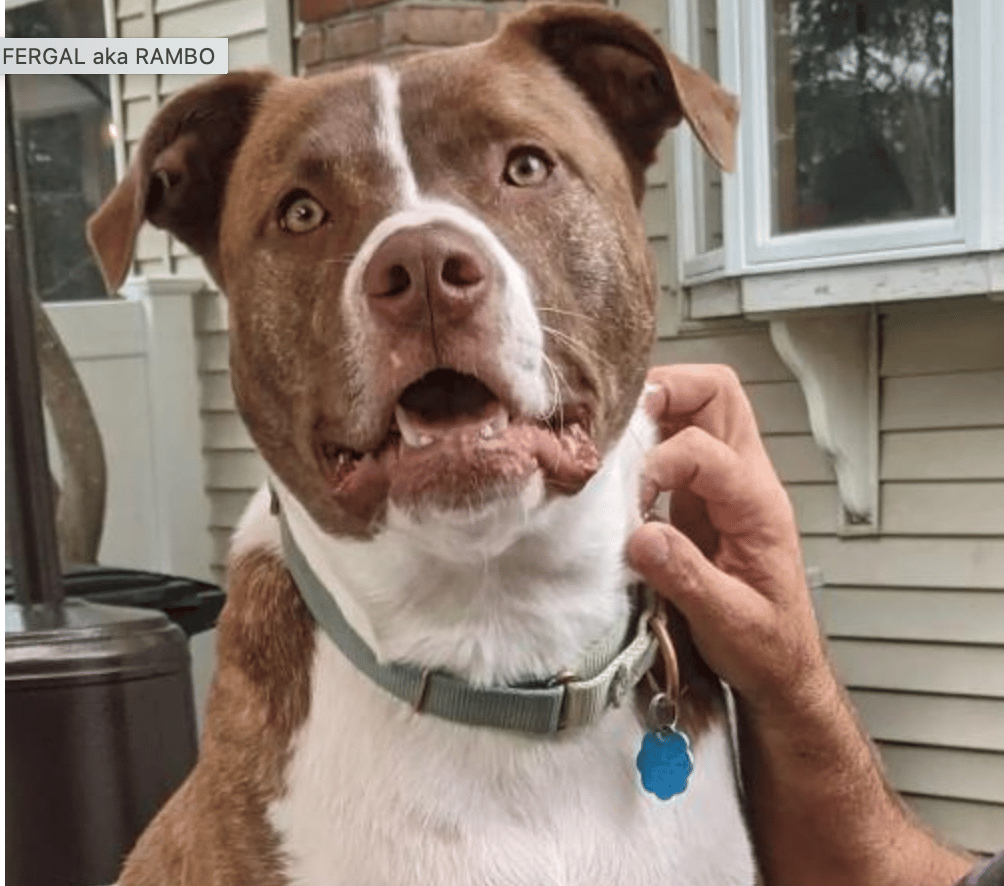 Terrier mix
2 Yrs, 3 mo.
85 Lbs
Yes
Yes
Good with older kids
Fergal is wondering why he's not been adopted yet?? He's a very happy two year old Terrier mix. He's available for adoption through Last Chance Animal Rescue in Southampton, NY.
The shelter describes Fergal as a big old mush. He may take a few minutes to warm up to you, but once he does, you can expect a lot of kisses!
He enjoys the outdoors and seems just as happy inside, playing with a toy or curled up on your lap. He gets scared, sometimes, of small kids, so he'd do best in a household with older kids. He's housebroken, great on a leash, and he loves dogs, cats, and chickens.
Sounds pretty great to us!!
Adopt Fergal
SUBSCRIBE TO
LOVE, DOG
Become an annual or monthly subscriber or give a gift subscription. You'll have full access to all of our original content and best of all, your dog will love you even more!
Subscribe Today