Adopt Mollie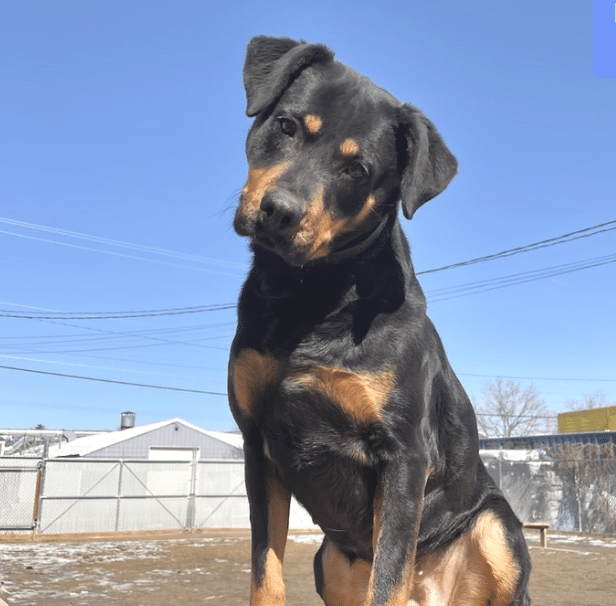 Rottweiler Mix
2 Years
Medium Sized
Yes
No
Ask about children
Mollie is a board and train dog through Brighter Days. After telling you about Mollie, we'll share more about this training program.
Mollie was surrendered to Brighter Days Dog Rescue. Unfortunately, her previous owners had never taken the time to train her properly. She was surrendered to Brighter Days to find a family who has the time and is willing to give her the attention she—and all dogs— need and deserve.
Here is what Brighter Days Trainer has to say about Mollie:
"Mollie is a high energy, hilarious, sweet, and affectionate dog. Mollie will need daily exercise, so an active home is best for her: a home that enjoys walking, running, hiking, etc. Also, Mollie needs a house with a big yard, fully enclosed with a 6 foot privacy fence. She is an awesome dog and will be perfect for the right, active family. Brighter Days will insist that Molly finds a home without other dogs, cats, and kids just to make sure she is set up for success.
IMPORTANT: Board and Train Program. Please read.
When an adult dog who lacks basic training comes to Brighter Days, they immediately get them into their board and train program. Importantly, one of the main reasons dogs get euthanized in an overcrowded shelter is due to lack of training. When Brighter Days was started, their founder and staff committed to making make sure every single Brighter Days Dog would be set up for a lifetime of success, which includes training. Their trainer works diligently and passionately to get the dogs to be wonderful, stable, balanced, and obedient. Brighter Days requires each one of their adopters who chooses to adopt a board and train dog to take their training classes in Longmont. It's an eight week course offered for free to anyone adoption from Brighter Days. The course is usually $300.
If you are interested in adopting Mollie, you can find their adoption application here.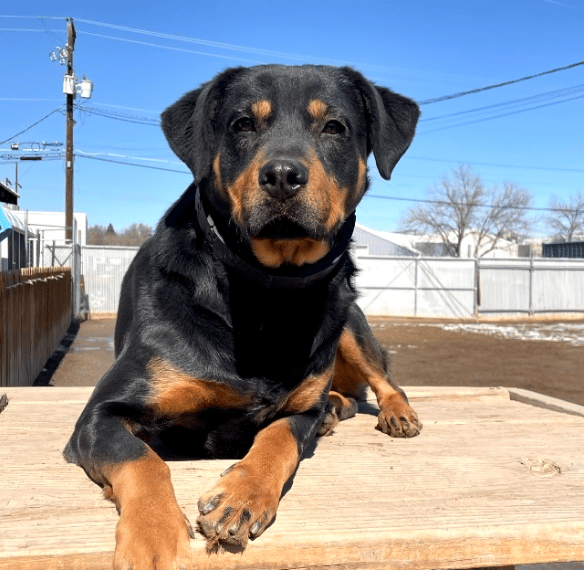 Adopt Mollie
SUBSCRIBE TO
LOVE, DOG
Become an annual or monthly subscriber or give a gift subscription. You'll have full access to all of our original content and best of all, your dog will love you even more!
Subscribe Today