Sophie was everything her owners wanted in a dog. A five-year-old Standard Poodle, she loved her toys, dog walks, her feline brother, swimming in the lake, and meeting new people. She spent a good part of her weekdays lying on the sunny patio while her dad worked from home, and her weekends were spent with the rest of the family doing her favorite things. So it was an absolute shock to the whole family when Sophie did the unexpected and chewed through a bottle of baclofen, a muscle relaxant that had been prescribed for her mom.
When Sophie's family found she was unarousable from her afternoon nap and saw the chewed-up bottle of pills on the kitchen floor, they rushed her to the veterinarian. Determining that Sophie was in a coma and needed immediate intense care, the veterinarian recommended that she be taken to a 24-hour veterinary specialty hospital. On arrival at the hospital, Sophie was barely breathing and needed to be placed on mechanical ventilation to support her respiratory system. The veterinarians quickly performed therapeutic plasma exchange, a form of dialysis, to remove the baclofen from her blood stream.
Due to the large amount of baclofen ingested, Sophie was on the ventilator for five days before she gradually awoke from the coma. She needed additional support and physical therapy for a week after that and was finally discharged after twelve days in the hospital. Sophie's owners were traumatized by the events, especially the emotional stress of not knowing if she would survive the ordeal. However, they were very thankful they had invested in pet health insurance and only had to pay $1,500 of the veterinary bill that was close to $15,000.
An All-Too-Common Tale
Sophie's story is not uncommon. Dogs often develop unexpected serious illnesses due to traumatic accidents, accidental ingestions, or natural diseases. What stands out about Sophie is that she is one of very few dogs medically insured in the United States. In fact, out of the more than 83 million dogs in the US, only about 3 million are covered. While this may sound like a big number, the reality is that insured dogs make up only about 3.6% of the total dog population in the country.1
As an emergency and critical care veterinarian, I treat critically ill and injured dogs every single day. I am thankful that veterinary medicine has many medical interventions similar to what a person would receive in the hospital. Veterinarians across the country can perform CT and MRI scans, provide mechanical ventilation and blood transfusions, and perform minimally invasive advanced surgery to save the lives of our four-legged friends. While these interventions have expanded the boundaries of what veterinary professionals can do to save animal lives, they come at a high cost since so much of the equipment used is made for humans. In addition, veterinary professionals spend many more years in training programs learning how to do these specialized procedures, leading to a higher cost of care. Finally, as the lifespan of dogs increases due to higher levels of veterinary care, so do the costs.
I have practiced veterinary medicine for almost two decades, and am always thrilled to get the opportunity to treat dogs like Sophie and give families a chance to spend many more years with their beloved pets. My heart also breaks for my clients when they have to make the tough decision to euthanize their dog because of the cost of treating them. I believe that this is the most profound emotional challenge veterinarians face — having to euthanize patients who could otherwise have been saved if there were funds to treat them. While many veterinarians would love to be able to provide free or discounted veterinary care, most do not own the practices they work in and thus have no authority to do so.
This is where pet health insurance comes in. Pet insurance literally has the potential to save animal lives because it allows clients to make decisions on the best care available for their pet with little concern for the financial implications. While pet insurance policies differ, many pay between 70-100% of the associated costs of the pet's care. Typical policies not only cover emergency medical care but also cover chronic illnesses. Some pet insurance policies even cover routine pet care (like vaccinations and dental cleaning), although such routine care tends to be less expensive and is usually affordable for most pet owners.
I see the impact of pet health insurance in my practice. The handful of clients with pet insurance do not hesitate to approve the level of care needed to save their pets' lives. Those without pet insurance often ask for other less expensive and less effective treatment options, and are sometimes forced to make the unfortunate and painful decision to euthanize their pet due to the associated cost of care.
Sadly, most of the clients I see do not realize pet insurance is even an option, and it is typically not helpful to inform them of this at the time I am seeing their dog. Whenever possible, I try to educate those clients about pet health insurance and encourage them to look into options so that it is available for future visits or other pets. A small number of clients believe they will come out ahead financially if they save the pet insurance premiums and pay for emergency pet care out of pocket. This is probably true if their pet develops a mild illness or injury. As of December 2022, the average cost of emergency care in Gainesville, FL where I practice is about $3000. However, it is not uncommon for clients to have bills as high as $20,000-$30,000 if their dog ends up as critically ill as Sophie was. My personal opinion is that buying pet insurance is paying for peace of mind. I pay my pet insurance premiums every month, hoping I never need to use it but knowing I would never have to make a medical decision for my pets based on how much money I have in my bank account.
What will pet health insurance cost?
Pet insurance premiums are typically cheapest when the dog is insured as a puppy. Some pet insurance companies will not raise the cost of the premium as the dog gets older, while others may have slight increases. Dog owners should work with their family veterinarian to determine the best pet insurance options for their family. Plans may vary depending on the dog breed (purebred dogs are more expensive to insure because they are more susceptible to genetic conditions), age, zip code, and coverage level chosen for care. It's always wise to compare and evaluate free quotes obtained from the providers' website to assess the terms and conditions of the policies.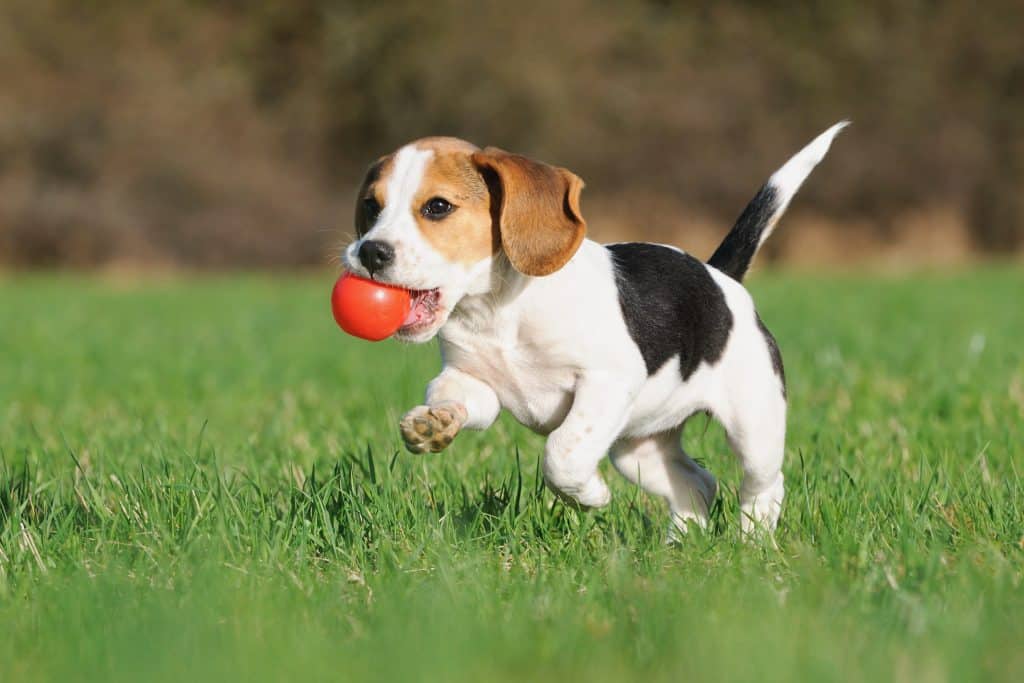 It would be the greatest gift of my professional career to be able to take care of my patients without having to worry whether their owners can afford the care needed. It would also be such a relief not to have to perform heartbreaking euthanasias based on economics. Unlike in people, where emergency care has to be provided — the cost of which is covered by other resources — veterinary medicine does not have that fallback. I strongly believe that pet health insurance can fill that gap and help save more furry lives.
References
This article does not take the place of professional or medical advice. Always see your veterinarian to diagnose and treat health conditions in your dog. The author and Love, Dog do not accept any liability for any injury, loss, or damage caused by use of the information provided.
SUBSCRIBE TO
LOVE, DOG
Become an annual or monthly subscriber or give a gift subscription. You'll have full access to all of our original content and best of all, your dog will love you even more!
Subscribe Today