Augie the Golden Retriever celebrated her 20th birthday – making her the oldest Golden ever. She was 20 years and 11 months when she passed away peacefully at home in Oakland, Tennessee. She was likely the 19th oldest dog ever as well as the oldest Golden. In dog years, Augie would've surpassed 100 years old almost 5 years ago!
"It is with profound sadness that I tell you Miss Augie passed away. Augie, in her own way told me her little body just couldn't go on any more, that she was so very, very tired and, it was okay to let her go. Sherman, who passed away in January was there at the Rainbow Bridge welcoming her with full-on body wiggles, tail wagging and licking her face as he always did here on Earth," her owner, Jennifer Hetterscheidt, said.
August (affectionately referred to as Auggie,) live with Steve and Jennifer Hetterscheidt. They adopted her when she was 14 from Gold Heart Golden Retriever Rescue. She had been re-homed twice before (no fault of her own, according to GoldHeart.) Over the years, the family had adopted and cared for many senior Goldens.
If there's one thing this family could share with the world, Jennifer said, "it's that we should care for our dogs while they're here and keep loving them forever.":
While most people are unlikely to adopt a senior dog, the Hetterscheidts say Augie was surprisingly healthy. She loved hanging out with her doggie siblings Sherman, Belle and Bruce.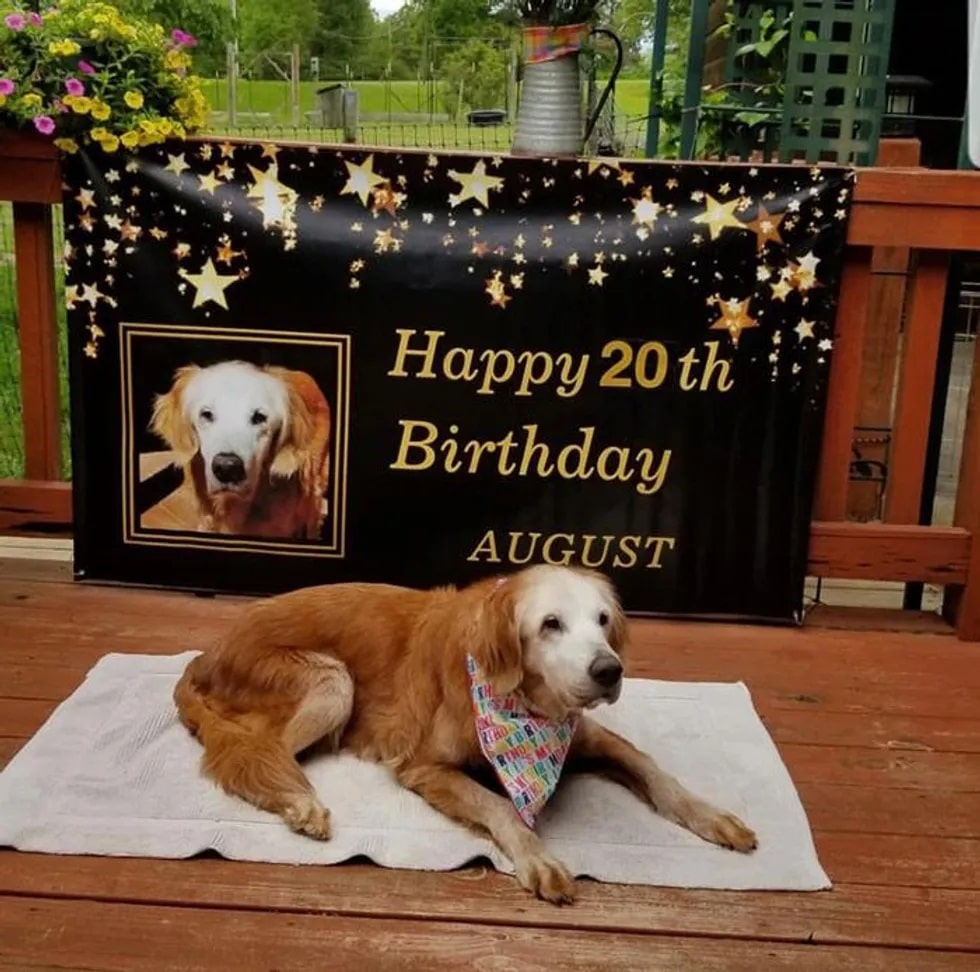 Bonus: Advice on how to help a Golden live a long life
SUBSCRIBE TO
LOVE, DOG
Become an annual or monthly subscriber or give a gift subscription. You'll have full access to all of our original content and best of all, your dog will love you even more!
Subscribe Today