Biscuit, an adorable Chocolate Lab puppy, is the official puppy of the Washington Capitals hockey team. He's in training with America's Vet Dogs to become a service dog for a veteran or first responder. He will be training for 16 months before being placed. You can learn more about Biscuit here.
America's Vet Dogs specializes in placing highly-skilled service and guide dogs to individuals with physical injuries, PTSD, hearing and vision loss, and seizures.
The organization was also the trainer of Sully H.W. Bush. It's mission is "to help those who have served our country honorably live with dignity and independence. All services are provided at no cost — including transportation to and from our campus in Smithtown, New York, instruction, and more."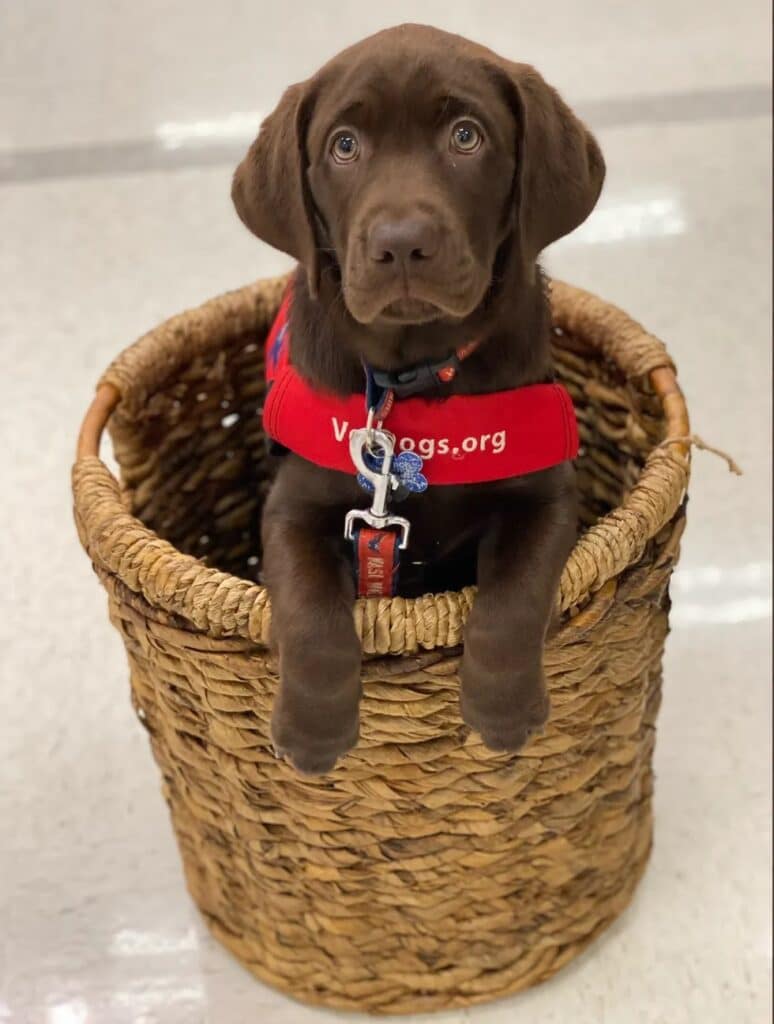 SUBSCRIBE TO
LOVE, DOG
Become an annual or monthly subscriber or give a gift subscription. You'll have full access to all of our original content and best of all, your dog will love you even more!
Subscribe Today